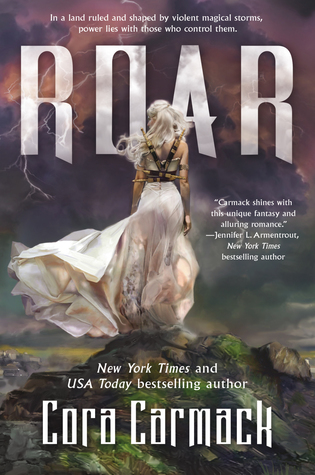 Synopsis
"In a land ruled and shaped by violent magical storms, power lies with those who control them.
Aurora Pavan comes from one of the oldest Stormling families in existence. Long ago, the ungifted pledged fealty and service to her family in exchange for safe haven, and a kingdom was carved out from the wildlands and sustained by magic capable of repelling the world's deadliest foes. As the sole heir of Pavan, Aurora's been groomed to be the perfect queen. She's intelligent and brave and honorable. But she's yet to show any trace of the magic she'll need to protect her people.
To keep her secret and save her crown, Aurora's mother arranges for her to marry a dark and brooding Stormling prince from another kingdom. At first, the prince seems like the perfect solution to all her problems. He'll guarantee her spot as the next queen and be the champion her people need to remain safe. But the more secrets Aurora uncovers about him, the more a future with him frightens her. When she dons a disguise and sneaks out of the palace one night to spy on him, she stumbles upon a black market dealing in the very thing she lacks—storm magic. And the people selling it? They're not Stormlings. They're storm hunters.
Legend says that her ancestors first gained their magic by facing a storm and stealing part of its essence. And when a handsome young storm hunter reveals he was born without magic, but possesses it now, Aurora realizes there's a third option for her future besides ruin or marriage.
She might not have magic now, but she can steal it if she's brave enough.
Challenge a tempest. Survive it. And you become its master."
---
I finally have the time to sit down and write a review for a book that restored my faith in the YA Fantasy genre. Fantasy is one of my favorite genres of all time, but when it comes to YA novels, I've always felt that there wasn't much creativity to keep me interested. I've tried reading Truthwitch to no avail, same thing with Falling Kingdoms. Every time I pick up a YA Fantasy book, I brace myself for the disappointment that I expect based on previous experiences. But then Roar came along and here I am praising it and hyping it up because it deserves EVERY SINGLE adulation this book gets. TRUST ME.
Cora Carmack is a well-known New Adult author, and since I had never read one of her books before, I didn't know what to expect when I picked this one up. I was afraid I was gonna find myself in yet another fantasy cliché storyline, the same hyped up book with little depth to its world-building and characters. And since she had a background in NA, I was scared that it wasn't gonna be a fantasy novel AT ALL. And while I think that Roar has a lot of romance that could have been done away with, the novel in itself is something that should be talked about more.
So what is this story about and why is it so good? The actual plot and world-building is AMAZING. As you can get from the synopsis, the story follows our main character, Aurora Pavan, the heir to the Pavan throne which for generations has been kept by Stormlings, people who are born with the magical abilities to control storms -strong enough that they are able to destroy entire villages and towns-, and steal their hearts in order to defeat them. Yes, the literal heart of a storm. But when Aurora shows no sign of possessing any kind of powers, she knows the people are bound to realize that she is no Stormling and that she can't protect them, yet her mother comes up with a possible solution to their problem: marrying her off to a Stormling prince form another kingdom.
But not everything is as it seems. This Stormling prince appears to have an ulterior motive in this marriage proposal, and Aurora finds herself alone and tired of pretending to be something she is not. Until one day, she stumbles upon a black market where a plethora of magical items are being sold to whoever has enough coin to buy them. Items that can give ANYONE, regardless of who they are, magical abilities. Abilities such as controlling Storms. So it appears to be that not everything regarding magic is as Aurora was always told, and she realizes that maybe she has a way out, another chance to become the protector of Pavan without having to marry.
As a character and unlike many other characters in this genre, Aurora doesn't have any power at all, literally and metaphorically speaking. She has to undergo massive character development throughout the story, where she not only grows as a person but also as a leader. She comes from a privileged position without having any merit to being where she was, yet once she takes on her other persona, Roar, we can finally say she has every right to become the protector of the Pavan kingdom.
Now, I want to talk about the rest of the characters. From the beginning we are made to believe that Cassius Locke, the betrothal, is the antagonist. It is hinted that he has a hidden agenda in marrying off Aurora, but we don't know what those motives might be. All we know, is that his entire family traveled to Pavan with him to witness his wedding, but once Aurora is found missing and Cassius is left in charge of Pavan, they seem to resemble the Lannisters in their thirst for power.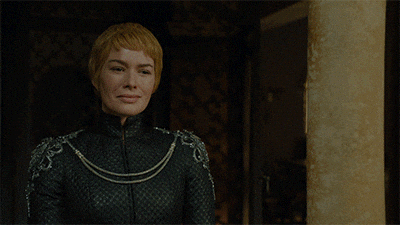 And then we have Locke, the storm hunter. Yes, he has the exact same last name as the Royal family. Coincidence? apparently, yes. There is a whole tragic backstory that I will not get into because SPOILERS, but let me tell you that it was extremely obvious from the very beginning that our second Locke was going to become our love interest in this story. I do have to say that I had certain problems with this character. He was overprotective of Roar, to the point where it became annoying, and just the way he treated Roar most of the times like she was this fragile thing that could break at any time bothered me a little bit. He definitely grew on me though, and the relationship. as expected as it was, felt real and well developed. I seriously can't wait till he finds out the truth about who Roar actually is, because I think his mind will probably be blown.
There is also a mysterious and unknown greater evil, besides the Storms, that is hinted at throughout the book, and about whom we don't have any sort of information, but which leaves you hooked and wanting to read the second book in this series to know what is going on.
I think that Cora was able to mix all of that which is typical in a NA book together with a unique worldbuilding and magic system here. Roar is the story of Aurora going into a journey of self-discovery, someone who grows into the powerful leader she was bound to become and whom Pavan deserves. If you enjoy reading YA books and you also love fantasy, you should give this one a chance; you will fall in love with the unique world-building Cora created and with Aurora's journey.