Another month starts, and we have more releases to come! There are some of this month's books that I am DYING to get my hands on. So, here are some of the ones that I'm looking forward to reading if I ever have the time during this month.
See What I Have Done
August 1st
On the morning of August 4, 1892, Lizzie Borden calls out to her maid: Someone's killed Father. The brutal ax-murder of Andrew and Abby Borden in their home in Fall River, Massachusetts, leaves little evidence and many unanswered questions. While neighbors struggle to understand why anyone would want to harm the respected Bordens, those close to the family have a different tale to tell—of a father with an explosive temper; a spiteful stepmother; and two spinster sisters, with a bond even stronger than blood, desperate for their independence.
As the police search for clues, Emma comforts an increasingly distraught Lizzie whose memories of that morning flash in scattered fragments. Had she been in the barn or the pear arbor to escape the stifling heat of the house? When did she last speak to her stepmother? Were they really gone and would everything be better now? Shifting among the perspectives of the unreliable Lizzie, her older sister Emma, the housemaid Bridget, and the enigmatic stranger Benjamin, the events of that fateful day are slowly revealed through a high-wire feat of storytelling.
These Things I've Done
August 1st
Before:
Dara and Aubrey have been inseparable since they became best friends in sixth grade. However, as they begin their sophomore year of high school, cracks in their friendship begin to form, testing the bond they always thought was unbreakable.
After:
It's been fifteen months since the accident that killed Aubrey, and not a day goes by that Dara isn't racked with guilt over her role in her best friend's death. Dara thought nothing could be worse than confronting the memories of Aubrey that relentlessly haunt her, but she soon realizes it isn't half as difficult as seeing Ethan, Aubrey's brother, every day. Not just because he's a walking reminder of what she did, but because the more her feelings for him change, the more she knows she's betraying her best friend one final time.
The Good Daughter
August 8th
Two girls are forced into the woods at gunpoint. One runs for her life. One is left behind…
Twenty-eight years ago, Charlotte and Samantha Quinn's happy small-town family life was torn apart by a terrifying attack on their family home. It left their mother dead. It left their father — Pikeville's notorious defense attorney — devastated. And it left the family fractured beyond repair, consumed by secrets from that terrible night.
Twenty-eight years later, and Charlie has followed in her father's footsteps to become a lawyer herself — the ideal good daughter. But when violence comes to Pikeville again — and a shocking tragedy leaves the whole town traumatized — Charlie is plunged into a nightmare. Not only is she the first witness on the scene, but it's a case that unleashes the terrible memories she's spent so long trying to suppress. Because the shocking truth about the crime that destroyed her family nearly thirty years ago won't stay buried forever…
Little & Lion
August 8th
When Suzette comes home to Los Angeles from her boarding school in New England, she isn't sure if she'll ever want to go back. L.A. is where her friends and family are (along with her crush, Emil). And her stepbrother, Lionel, who has been diagnosed with bipolar disorder, needs her emotional support.
But as she settles into her old life, Suzette finds herself falling for someone new…the same girl her brother is in love with. When Lionel's disorder spirals out of control, Suzette is forced to confront her past mistakes and find a way to help her brother before he hurts himself–or worse.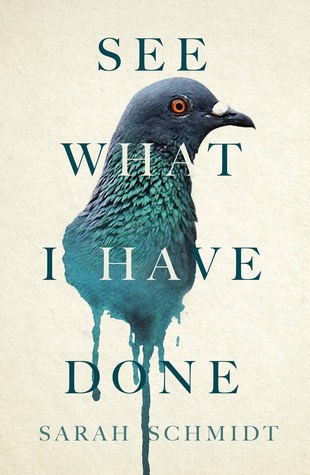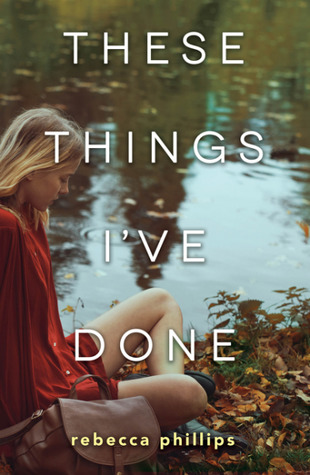 A Map for Wrecked Girls
August 15th
We sat at the edge of the ocean—my sister Henri and I—inches apart but not touching at all. We'd been so sure someone would find us by now.
Emma had always orbited Henri, her fierce, magnetic queen bee of an older sister, and the two had always been best friends. Until something happened that wrecked them.
I'd trusted Henri more than I'd trusted myself. Wherever she told me to go, I'd follow.
Then the unthinkable occurs—a watery nightmare off the dazzling coast. The girls wash up on shore, stranded. Their only companion is Alex, a troubled boy agonizing over his own secrets. Trapped in this gorgeous hell, Emma and Alex fall together as Emma and Henri fall catastrophically apart. 
For the first time, I was afraid we'd die on this shore.
To find their way home, the sisters must find their way back to each other. But there's no map for this—or anything. Can they survive the unearthing of the past and the upheaval of the present? 
Dress Codes for Small Towns
August 22nd
As the tomboy daughter of the town's preacher, Billie McCaffrey has always struggled with fitting the mold of what everyone says she should be. She'd rather wear sweats, build furniture, and get into trouble with her solid group of friends: Woods, Mash, Davey, Fifty, and Janie Lee.
But when Janie Lee confesses to Billie that she's in love with Woods, Billie's filled with a nagging sadness as she realizes that she is also in love with Woods…and maybe with Janie Lee, too.
Always considered "one of the guys," Billie doesn't want anyone slapping a label on her sexuality before she can understand it herself. So she keeps her conflicting feelings to herself, for fear of ruining the group dynamic. Except it's not just about keeping the peace, it's about understanding love on her terms—this thing that has always been defined as a boy and a girl falling in love and living happily ever after. For Billie—a box-defying dynamo—it's not that simple.
Wonder Woman: Warbringer
August 29th
Diana longs to prove herself to her legendary warrior sisters. But when the opportunity finally comes, she throws away her chance at glory and breaks Amazon law—risking exile—to save a mere mortal. Even worse, Alia Keralis is no ordinary girl and with this single brave act, Diana may have doomed the world.
Alia just wanted to escape her overprotective brother with a semester at sea. She doesn't know she is being hunted. When a bomb detonates aboard her ship, Alia is rescued by a mysterious girl of extraordinary strength and forced to confront a horrible truth: Alia is a Warbringer—a direct descendant of the infamous Helen of Troy, fated to bring about an age of bloodshed and misery.
Together, Diana and Alia will face an army of enemies—mortal and divine—determined to either destroy or possess the Warbringer. If they have any hope of saving both their worlds, they will have to stand side by side against the tide of war.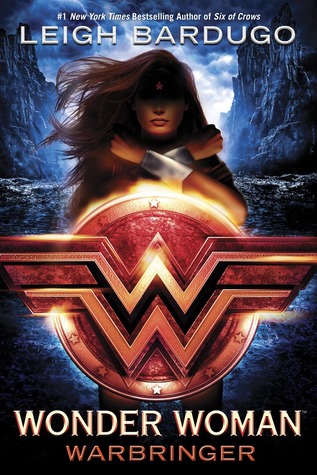 I'm dying for that Wonder Woman book to come out because LOOK. AT. IT!! And, Leigh Bardugo has become one of my favorite YA authors after the Six of Crows duology, so I need to own that book NOW! How about you? Which books are you mostly looking forward to this month?