Phew! That was an INSANE week that just passed by. I am so happy that I decided to participate in my first readathon ever, because I think I have never read so much in such little amount of time in my life. I couldn't complete all seven challenges on time (I only had 3 chapters left of my 7th book BUT THE CLOCK STRUCK MIDNIGHT AND I WAS SO MAD BECAUSE I WAS LITERALLY SO CLOSE TO MAKING IT UGH) and I am a little upset about that, but all in all, it was a rather successful Booktubeathon for me. So, here's a little recap of what I was able to finish.
PROMPT #1: READ A BOOK WITH A PERSON ON THE COVER
So, this was my first book of the readathon since I wanted to start with a quick read, and what better than a graphic novel for that? Unfortunately, it wasn't what I expected. The author of Paper Girls is the same on as Saga which is my favorite graphic novel of all the ones I've read so far, but I felt that for being the first Volume, there was very little explanation as to what was happening. I loved the art style, the fact that it is set in the 80s, but in terms of plotline, it was hard to follow or even understand what was actually going on. Maybe I'll give Volume 2 a chance to see if things get further developed, but this one was a bit disappointing.
PROMPT #2: READ A HYPED BOOK
For this one I decided to go for the sequel to Every Heart A Doorway, which I had absolutely loved when I read it a while back, but again, I feel like I expected a lot more from it that what I got. One of the reasons why I think that happened to me was because this one only follows the story of two of the main characters from the first book. Even though seeing their backstory and what they went through before the events of the first book was interesting, I didn't enjoy it as much as EHAD. I kinda wanted to see more about where the characters were instead of a story about the characters' past.
PROMPT #3: FINISH A BOOK IN ONE DAY
Oh god. THIS FUCKING BOOK BROKE ME. It is a very short novel, no longer than 180 pages, and yet it was so emotionally draining, I was bawling my eyes out by the end of it. It is a simple story about a kid in foster care who gets placed into a new family who wants to help him get better, but soon they realize that what he has lived in his short life is something he can't let go of that easily. This short book restored my faith in humanity, because I'd like to believe that people like that family exist in real life. GO READ THIS!
PROMPT #4: READ ABOUT A CHARACTER WHO IS VERY DIFFERENT FROM YOU
This was bittersweet. The conclusion to this series was not what I expected, because I kept feeling like this book could not have happened at all and we would still be in the same exact place as when the previous book ended. There was no actual plotline unlike the previous two books, and the only thing I felt I was getting was some sort of goodbye to the characters, which I guess is what the author intended to do. Even if I liked how Jenny Han wrapped everything up, I can't help but feel bittersweet about this one. I was expecting much more than what I was given, and I found myself being annoyed plenty of times at Lara Jean which had never happened before.
PROMPT #5: READ A WHOLE BOOK OUTDOORS
THIS BOOK. Yes, it had a lot of cliché moments, yes it had your typical high-school character tropes, but it was so much more than that! The characters went through so much character development throughout the story, the mystery about what had happened to Simon kept me on the edge of my seat at all times, I had no clue as to who had been the one behind Simon's murder (okay, I only guessed like half of it, but seriously it was such a good plot twist, I still think about it lol), and the romantic relationship was AMAZING, I was screeching like a high schooler by the end of the book. Give this one a try if you enjoy YA thrillers, because it will blow your mind. Especially for the characters, I loved the idea that appearances are only that; what goes inside someone's life can be completely different from what you see on the exterior of a person. I LOVED THIS ONE!
PROMPT #6: READ A BOOK YOU BOUGHT BECAUSE OF THE COVER
UGH IF ONLY I HAD SLEPT ONE HOUR LESS I WOULD HAVE BEEN ABLE TO FINISH THIS ONE ON TIME! Yes, I'm still mad about this but at least this readathon made me finally pick this book up, because boy, THIS WAS LIT. AMAZING. I have no idea how this book isn't on everyone's radar because it's the most unique YA book I have read in a long time. And I read a lot of YA. The concept of this world where different types of storms are everyone's worst nightmares and that there are people born with powers who are able to control them and KILL THEM by stealing said storms' hearts BLEW MY MIND. I really want to make a proper review for this one because I need to make this book justice, but the only thing I will say is that I was hooked from the beginning and I hate my life because I have to wait until 2018 to read the sequel.
PROMPT #7: READ SEVEN BOOKS
Lastly, but definitely not least, we have The Roanoke Girls. This book still haunts me. That is how enthralling this story was. It was fucked up, more than you can imagine, but I've always been a reader who loves these dark and twisted tales, so while it was extremely disturbing, I couldn't help but to want to keep reading. The writing is spectacular, and the characters are so messed up that reading this almost felt like when you see there's a train wreck and you can't help but stare at it, and you know you shouldn't but you still do. There were times when I had to put the book down for a while because I felt physically sick about what was going on, but once I finished it, I couldn't help but stare and think how much of a fucking genius Amy Engel is.
Quick overview of what I accomplished during this Readathon:
✔ Read 6 books in total (technically 6 books and 3/4 of my 7th one)
✔ Completed 6 challenges
✔ Read a total of 1881 pages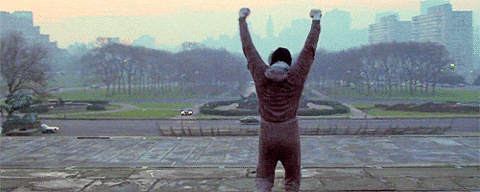 So there is my wrap up for this Booktubeathon! I think I'm still gonna make individual reviews for the ones that I loved, because I have way too many feelings that I need to express and share. I am extremely beat after last week and the only thing I want right now is to sleep 24 hs straight, so somewhere along this week I think I will be posting my reviews. Did you participate in the readathon? Were you successful with all the challenges? Let me know down below, I'd love to see what you guys read!