Hi everyone! I hope you are having a lovely weekend! Since I have been slacking so much on reading lately, and after I heard Booktube-A-Thon was happening next week, I thought why not join in and get some reading done once a for all! I am so excited to be participating this year, which will also be my first year EVER that I do a readathon, so I'm also kinda scared since I have no clue how I'm gonna be able to read all the books I have planned in seven days. Booktube-A-Thon is a seven-day readathon that runs from Monday 24th to Sunday 30th of July, and there are also seven reading challenges for people who participate in it to complete, though they are not necessarily obligatory. Personally, I will try to do my best to complete all of them, but reading 7 books in 7 days is kinda hard. Let's see the books I intend to read, shall we?
PROMPT #1: READ A BOOK WITH A PERSON ON THE COVER
I'm gonna start the readathon with a graphic novel, because there is no way in hell I will be able to read 7 entire novels in just a week unless one of those is a graphic novel. I've heard mixed things about this, but since it's from the same author as Saga, one of my all time favorites, I'm gonna give it a chance.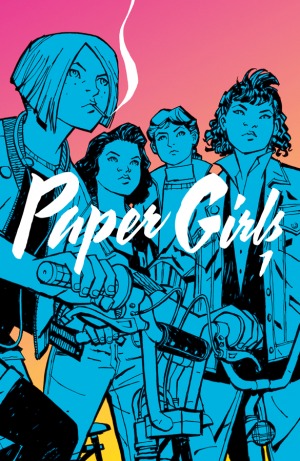 PROMPT #2: READ A HYPED BOOK
This one is easy. Even though I have a like a dozen of books on my TBR that have been hyped like crazy all over Booktube, Goodreads, and here, I have to pick the sequel to Every Heart a Doorway. I'm eager to see what's gonna happen in this one, since I really enjoyed the first one when I read it.
PROMPT #3: FINISH A BOOK IN ONE DAY
Since it's nearly impossible for me to finish a book in one day unless it's a graphic novel, I decided to go for one of the shortest books that I own, which also happens to have amazing reviews on Goodreads.
PROMPT #4: READ ABOUT A CHARACTER WHO IS VERY DIFFERENT FROM YOU
The final book of this trilogy has been out for months now, and I have yet to read it. So, I decided to choose this one for this category, since the main character is a half Korean teenager, and I'm neither of those, so I guess that counts for the 'very different from you' part of the prompt. I've heard mixed things about the conclusion to this trilogy, so I'm hesitant to see how the story is gonna end. I hope it doesn't disappoint!
PROMPT #5: READ A WHOLE BOOK OUTDOORS
Okay, since down here we are in the middle of winter, I'm only gonna do this if there happens to be a reasonable temperature during the week. There's no way I'm gonna freeze to death just to complete this category, so here's to hoping it's a bit warmer during the week!
PROMPT #6: READ A BOOK YOU BOUGHT BECAUSE OF THE COVER
This is one of my favorite covers of this year releases. JUST LOOK AT IT, it's so breath-takingly stunning! I have never read a Cora Carmack book, but I've always seen people talk about her New Adult books, so it's not only gonna be a first time for me reading one of her books, but also her first Fantasy YA novel.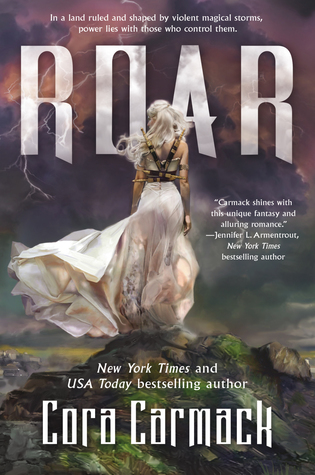 PROMPT #7: READ SEVEN BOOKS
I've been meaning to read this one since I came across this cover on Goodreads and fell in love with it. It seems like a really intriguing and creepy story, and I can't wait to be able to finally read it. I've heard it deals with a lot of very harsh topics, but that the writing is incredible.
So, these are all the books I intend to read during this readathon! I can already see myself failing to read them all but it counts to at least try, right? You can check out the official Youtube channel for the Booktube-A-Thon HERE to see all the challenges and more info about the people hosting it. I've read there are a lot of giveaways that are also going to be international, so that's always nice to hear! Are you going to participate? If so, what are you going to be reading? Let me know in the comments!