Hello everyone! Since I have seen so many people doing this tag, I decided why not try it myself as well! We are already in July, half of the year has already passed, and this tag was perfect to see out of all the books I had the chance to read, which ones have stood out for me for various reasons. So let's get into it!
Best Book You've Read So Far in 2017
So far, there's only been a couple of books that have gotten a 5 star rating from me, and I feel like I haven't read quite so many books that I've absolutely loved so far, but The Summer That Melted Everything has got to be one of the very best I've read in 2017, if not the best, at least for now. This is such an underrated book; I haven't seen many people read or talk about it, and I think it's such a shame because this book broke me, and it left me emotionally drained. It's about how we as human beings tend to be prejudiced against those who are not like us, how discrimination can ruin people's lives, and how the mob mentality can lead us to committing horrible acts. But it is also about friendship and acceptance, and having to live within one's skin. The issues that this book tackles make it extremely relevant to today's day and age.
Best Sequel You've Read So Far in 2017
Of course Sanderson had to fall into at least one of these categories. It's true that so far this year I haven't read that many sequels, but out of the three that I've read, The Alloy Of Law definitely takes the prize of best sequel. Even though this is technically the first book in a new trilogy, it is counted as the sequel to the original Mistborn trilogy, so I may be cheating a little bit with this one, but I honestly don't care lol. It's set in the same world as Mistborn, but we follow a different set of characters and we get to see how the world has evolved after 300 years. The plot is intriguing, the characters are lovable and the new threats are very different from what we had in the first trilogy. And I don't know why, but this book kept giving me a lot of Legend of Korra vibes 😂
New Release You Haven't Read Yet but Want To
I have like a dozen of new releases that I STILL haven't had the chance or time to read, but I will limit myself to just two that I'm really excited to read about, one because Laini Taylor is one of my favorite authors, and the other one because I have only heard amazing things about it.

Most Anticipated Releases for the Second Half of the Year
How the hell am I supposed to choose just ONE when there are dozens of books that are coming out the rest of the year?! I'm gonna cheat for this one and pick at least two that I HAVE to read before this year ends. (Not gonna include Oathbringer by Brandon Sanderson because I haven't read any of the other two first books)
Biggest Disappointment
Oh boy, I have so many that fit this category, but I'll stick to two for this one as well. Dark Matter may be a controversial choice, because everyone on Goodreads seems to have loved it, yet for me it was just below average. The story was interesting, the idea of parallel universes and parallel lives is so intriguing, but the way the book executed the idea was just so underwhelming. The dialogues were awful and the ending was extremely predictable. And as regards Lola and The Boy Next Door, I think my dislike towards Stephanie Perkins' books is well-known by now. I think this one was slightly better than Anna and the French Kiss, but it was still an awful book for me. When it comes to contemporaries, I think Perkins' are the worst books I've read among that genre.
Biggest Surprise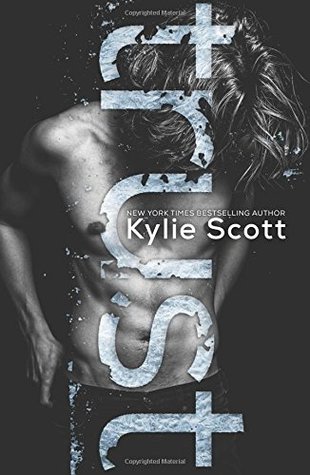 For this one I have to choose Trust by Kylie Scott. I have heard so many things about her Dive Bar series and the other one whose name I can't remember, and yet I never picked them up. So when this one was for request I snatched it as fast as I could, and I'm glad I got it because DAYUM SON, this one was amazing! I love New Adult and all the angst and drama of relationships that typically abound in this genre, but this one was very different in many ways. The main character was also not your typical NA female and I loved it! I'll definitely pick more of her books in the future.
Favourite New Author
Penelope Douglas a.k.a Queen of Angst and Smut in New Adult. I had heard so many things about the book Bully for so long, that I just couldn't help but pick it up and my mind was blown. She has a way of creating so much drama and angst between characters, and also incorporating topics that are relevant to what adolescents tend to go through while in school. Her characters are realistic and flawed, and the stories she comes up with are addicting AF. After reading my first book from her, I just had to pick another one, and I'm really craving reading her other books as well.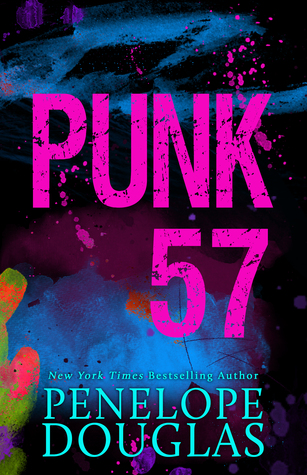 Favourite New Crush
Okay, the only one that comes to mind right now is Wax from The Alloy of Law. I just fell in love with this new character immediately, and yes, he is older, probably in his late 30s but I just can't help it: he is hot, a badass who can shoot people with perfect aim, and he is an absolute adorable puppy on the inside. To be honest? He can get it any day.
Favourite New Characters
Since I have already fangirled about Wax, for this one I'll pick two characters that are relatively new to me. I had the pleasure to meet their stories last year, so I'm gonna cheat and count them as new, and they are Damen and Laurent from the Captive Prince trilogy. Now, I know that many people think this series glorifies and romanticizes a slave/master relationship, but if you have ever read these books, you'd know that nothing could be farther from the truth. Laurent is a character that grows on you, and by the end of this series I was an emotional mess because of his story. I would protect Laurent with my life if I ever had to. And Damen. Oh, Damen, the biggest cinnamon roll that could kill you with his bare hands if he wanted to. I'm so fond of their story and the character development both go through these 3 books, that their story will forever hold a special place in my heart.
 *I love my children so much, I just cry thinking about them, I mean look at them!!*
Books That Made You Cry
I cry very easily with books and TV shows as well, but especially with books, so if I had to choose one for this out of all the books that have made me bawl my eyes out, I would have to choose We Are Okay by Nina Lacour. THIS BOOK WRECKED ME! I couldn't stop crying when I was reaching the end, and I had to constantly stop so that I could dry my eyes out. This book touched me on an emotional level, and the main character's struggle with grief and depression was so real and relatable, it felt like I was going through the same hell as she was. I also cried with Bully, even though I kind of anticipated the twist by the end, it was still heartbreaking. And I couldn't leave Thirteen Reasons Why out of this category, for obvious reasons. Again, another book that broke me.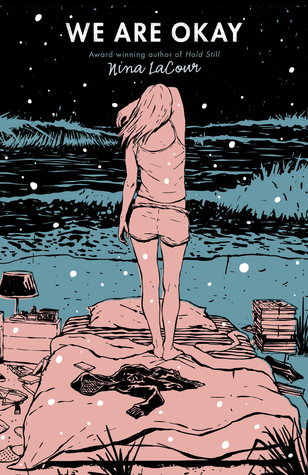 A Book That Made You Happy
Aristotle and Dante Discover the Secrets of the Universe. This book. I have no words that could possibly describe everything I felt while reading this masterpiece other than pure happiness. Even though I cried as well, the book just filled me with a feeling of happiness and joy that I haven't experienced again yet. Their love story is the purest I've read in YA contemporaries, and every time I see anyone talking about Ari and Dante it makes my heart happy 😍
Most Beautiful Books You've Bought So Far This Year
Hands down all the UK editions that I've bought and received of Brandon Sanderson's books. My goal is to own all his books in these editions, because they are the most beautiful thing I have seen in my life. These are some of the ones I've bought this year: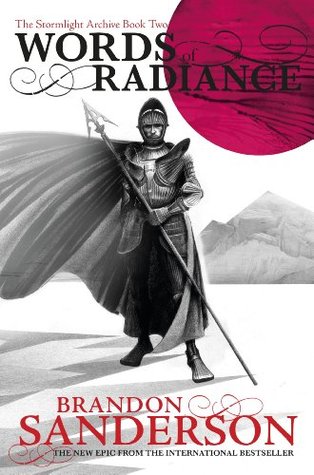 What Books Do You Need to Read Before the End of the Year?
HAHAHHAHAH SO MANY! Literally, my TBR keeps growing bigger and bigger each month that passes, and I have no clue how I'm gonna be able to read them all. I really wanted to read all of the Game of Thrones books before the new season started, but that's just not gonna happen since it's already started lmao. So, these are the ones I really, REALLY want to read before the year ends (plus a re-read of the entire Black Dagger Brotherhood series)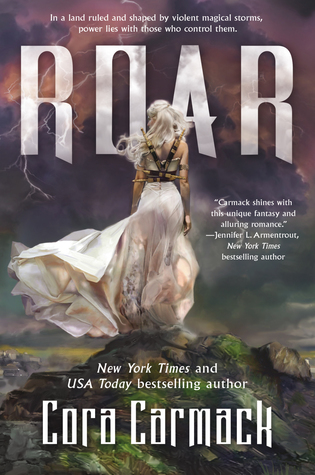 Phew, this took me forever to finish, but it was really fun to think about the books I've read so far this year and the ones I'm planning on reading for the second half of the year. I'm not gonna tag anyone, but if you want to, feel free to do it as well! Until next time!