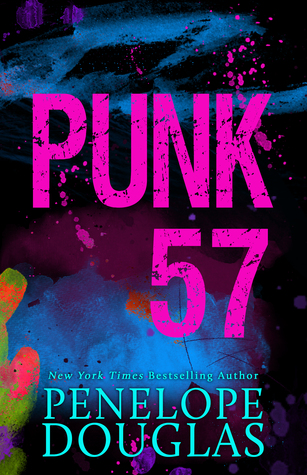 Synopsis
"We were perfect together. Until we met."
Misha
I can't help but smile at the words in her letter. She misses me.
In fifth grade, my teacher set us up with pen pals from a different school. Thinking I was a girl, with a name like Misha, the other teacher paired me up with her student, Ryen. My teacher, believing Ryen was a boy like me, agreed.
It didn't take long for us to figure out the mistake. And in no time at all, we were arguing about everything. The best take-out pizza. Android vs. iPhone. Whether or not Eminem is the greatest rapper ever…
And that was the start. For the next seven years, it was us.
Her letters are always on black paper with silver writing. Sometimes there's one a week or three in a day, but I need them. She's the only one who keeps me on track, talks me down, and accepts everything I am.
We only had three rules. No social media, no phone numbers, no pictures. We had a good thing going. Why ruin it?
Until I run across a photo of a girl online. Name's Ryen, loves Gallo's pizza, and worships her iPhone. What are the chances?
F*ck it. I need to meet her.
I just don't expect to hate what I find.
Ryen
He hasn't written in three months. Something's wrong. Did he die? Get arrested? Knowing Misha, neither would be a stretch.
Without him around, I'm going crazy. I need to know someone is listening. It's my own fault. I should've gotten his number or picture or something.
He could be gone forever.
Or right under my nose, and I wouldn't even know it.
---
"Do you notice that, too? How all of us just want to get through life as quickly and easily as possible? And even though we know that without risk there's no reward, we're still so scared to chance it?"
I have just finished reading this book and I'm trying to put my thoughts in order, so I can write a semblance of a review for this book. Because it was THAT good. Just a few days ago I finished reading my first Penelope Douglas book, Bully, and I knew after finishing that one in a day that I had just found a NA author that I would absolutely enjoy reading. And I wasn't wrong. But while Bully was a great book, I don't think it compares to the story that Punk 57 tells us.
In Punk 57 we follow the story of two pen pals, who started writing each other because of school but who continued on doing so for 7 years. Ryen and Misha were paired up when they were in elementary school because of a mistake from a teacher thinking she had paired up two girls, when in fact she had paired up Ryen with a boy named Misha. From there, their friendship developed into becoming best friends without even personally knowing each other. And that's how they wanted to keep things. In paper. In letters. Until Misha suddenly stops replying Ryen's letters, and she begins to wonder what happened that made him break the promise they had made each other of always keeping in touch when they were kids. After three months of Ryen not knowing what happened, her life is turned upside down when there is a new hot and mysterious student in her school that seems to always be picking on her.
Now, like I've said before, this was my second Penelope Douglas book, and I have to say that the issues regarding bullying were so much better addressed here than in Bully. Ryen had a rough childhood because she never seemed to be able to fit in with kids -and we know how mean kids can be, so her way of self-preservation was to become one of those mean kids. Maybe that doesn't make sense to us readers, but for her, it was her way of dealing with the shit that she had to undergo. And so she grows up to be one of the mean girls who pick on people because now she is finally not alone. But she knows that what she is doing is wrong, she knows that deep inside, she was never like this, and that she doesn't enjoy doing things like this. And Masen, the new student, makes her realize that.
I loved the push and pull between the two characters, and how they constantly got in each other's faces, and how they seemed they couldn't get enough of each other either. There was an attraction that went both ways beyond the annoyance that they showed towards one another, and boy, did it show in the steamy scenes. I LIVE for the smut this woman can write. I can probably count with one hand how many New Adult books include scenes where a guy goes down on a girl, and not only mention it, but they are also detailed and lengthy scenes, and it is so fucking stupid that I have to be here thanking an author for writing something that should be as naturalized and included as women giving men head is in these types of books. So kudos to you Penelope!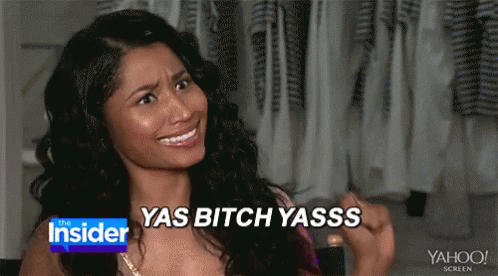 Back to the bullying theme, in this book it is one of the main focuses of the storyline, since Ryen's entire persona seems to be built around the fact that she's insecure and unsure about herself, so in order to cope, she lashes out against other people. As a reader, at the beginning I didn't like her, because I couldn't understand how she could do to others what she hated was being done to her. But then you get inside her head, and you start understanding a little bit better the reasons behind her actions, which doesn't mean it's condoning her behavior. It just means we are able to get a glimpse of why she acts the way she does. She is a realistic character and teenager, who knows she is not doing what is right, but who is afraid of standing up for herself and others.
There are also other storylines that involve Misha that I don't wanna get into because I feel like if I start writing about them I will end up spoiling things. But this book is more than just two characters getting it on; it's a story about grief and not knowing how to cope with it, it's a story about how real friendship can endure even the worst hurdles. It is also a story about second chances: a second chance at doing what is right, at righting the wrongs that you've done in life, and moving on, and a second chance with that one person who stood by you through the highs and lows of life.
If you like New Adult, you should definitely pick up a Penelope Douglas book, because let me tell you that you are going to fly through her books, they are THAT addicting.