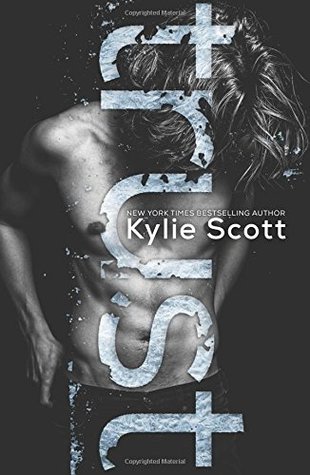 Synopsis
After being held hostage during a robbery at the local convenience store, seventeen-year-old Edie finds her attitude about life shattered. Unwilling to put up with the snobbery and bullying at her private school, she enrolls at the local public high school, crossing paths with John. The boy who risked his life to save hers.
While Edie's beginning to run wild, however, John's just starting to settle down. After years of partying and dealing drugs with his older brother, he's going straight—getting to class on time, and thinking about the future.
Publication date: July 18th
---
I have a lot of things to say about this book. When I first requested this on NetGalley I honestly thought it was going to be a New Adult book because I've heard a lot about this author and her book series on Goodreads, and usually, what I've heard about them have been amazing things. So I said, why not try this one out? I'm glad I did, because this book was AMAZING for so many reasons.
To start with, this is not NA, since the characters are still in their teens and in their last year of high school. Yet, this book reads entirely like a NA book! You are completely hooked since the very beginning with a very tense and shocking scene: a robbery gone wrong. Like I've said, this book reads like NA in that it has that same easy and fast pace, where you are completely immersed into the characters' lives, and once you stop and put the book down, you realize it's already over. That's how interesting this story was.
Trust breaks the mold so many times that I don't even know where to start! I think this is the first book that I've read where our main character Edie is overweight. Like, actually overweight, IN A BOOK THAT IS ALMOST NA! The fact that I was surprised to find a MC like this in this book says a lot about what is messed up about representation in books. Especially representation in NA/YA. While I was reading this book I sat there thinking 'this shouldn't even be brought up as something odd or rare' BUT IT IS, AND IT PISSES ME OFF SO DAMN MUCH! Why can't we have this sort of diversity in YA/NA? Why does it always have to be the perfect petite girl with the perfect measurements of 90-60-90? And I'm not saying that there is anything wrong with that either, but the fact that 99% of the times female characters are described as 'skinny but with big boobs' does bother me. THIS RIGHT HERE IS WHAT WE NEED. We need more characters that represent what people in real life are like and look like; we SHOULD be exposed to characters that are more heterogeneous. And it saddens me to think that finding a book with such a character is a rarity when it shouldn't be. I'm sick and tired of reading about characters that always have the same complexions and body types. SO THANK YOU KYLIE SCOTT FOR GIVING US THIS BOOK.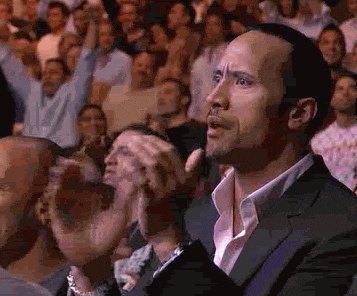 The characterization of all the characters was extremely on point, and I felt like I was actually watching the lives of these teenagers unfold before my eyes. After the robbery gone wrong, Edie starts suffering from PTSD -as expected- and I have to say that Kylie Scott did not shy away from anything while writing about it. It's not a boy's love that 'magically cures her' like we see countless times in books, rather the fact that she actually goes to a therapist, she is prescribed pills for her panic attacks and for her trouble sleeping, and while she doesn't forget overnight what she went through, she tries to move on from that horrible situation. Her life was turned upside down that night, so it's pretty reasonable to see her act out against her mom and at school as well. And I think it was brilliant to have this sort of exchange of experiences between the main characters, Edie and John: while Edie used to be the well-behaved girl who did great in school, John was one of the town's weed dealers who didn't give a crap about school. But after that night at the drugstore, they switch to each other's behavior. Having a near-death experience can do that to you, so Edie starts flanking out at school and trying to do new things for the first time, while John realizes he has been wasting his life away and becomes the responsible one.
Now, I loved their friendship and how slow-burn their romance was. It was realistic, the fact that two people get to know each other, get to break down their walls before anything else can happen, which is usually what doesn't happen in YA. Their feelings for each other are developed in what feels like the perfect amount of time, until they realize that maybe what they feel is something other than just friendship. And if there is one scene from John that I want to point out, amongst the NUMEROUS times he stood up for Edie, is when he left a period care package on Edie's doorstep because she told him that she couldn't meet up due to the pain she was feeling… I'm sorry, but where the fuck are guys like John in real life BECAUSE I DON'T KNOW ABOUT YOU, BUT I WANT ONE!
Another thing that I loved about this was the female friendship. Edie and Hang meet each other once Edie transfers from a private school to her local public school, and the friendship grows from then on. The way the girls would stick up for each other every time something offensive was done to them or said about them gave me life. LITERALLY. How many times do we have to read about females being pitted against each other? Or for them to be jealous of each other? Well, not here!
Like any YA book, there is a lot of high school drama and angst, because what is a YA romance book without angst, amirite? Yet, it wasn't the type of unbearable drama where you can't help but roll your eyes at how annoying everything is; this however, was drama represented accurately: there was bullying addressed, teachers having prejudices towards certain students, miscommunications that caused problems, and more.
If there is one thing I didn't quite like that much was something that happened towards the end, because I was kind of expecting it, but at the same time I found it a little bit unrealistic. But overall, kudos to Kylie Scott, because she nailed everything else in this book. So please, if you like NA or romance in general you should totally check this one out, because it deals with a lot of important issues teenagers can go through in a very mature way. And this might have been my first Kylie Scott book, but it certainly won't be my last one.
*I received an ARC of this book from NetGalley in exchange for an honest review.