So, it's officially July. Yep, we are already halfway through the year, how on earth did that happen?! I feel like the first half of the year just flew by, and I didn't even get to do all the things I said I was going to do, nevermind the books I said I was gonna read and didn't get the chance to do so. But another month has started, and new releases are coming out, adding more books to our ever-growing TBR piles. Yaaayyy!! Let's see some of the titles I'm most excited about:
Final Girls
July 11th
Ten years ago, college student Quincy Carpenter went on vacation with five friends and came back alone, the only survivor of a horror movie–scale massacre. In an instant, she became a member of a club no one wants to belong to—a group of similar survivors known in the press as the Final Girls. Lisa, who lost nine sorority sisters to a college dropout's knife; Sam, who went up against the Sack Man during her shift at the Nightlight Inn; and now Quincy, who ran bleeding through the woods to escape Pine Cottage and the man she refers to only as Him. The three girls are all attempting to put their nightmares behind them, and, with that, one another. Despite the media's attempts, they never meet.

Now, Quincy is doing well—maybe even great, thanks to her Xanax prescription. She has a caring almost-fiancé, Jeff; a popular baking blog; a beautiful apartment; and a therapeutic presence in Coop, the police officer who saved her life all those years ago. Her memory won't even allow her to recall the events of that night; the past is in the past.

That is, until Lisa, the first Final Girl, is found dead in her bathtub, wrists slit, and Sam, the second, appears on Quincy's doorstep. Blowing through Quincy's life like a whirlwind, Sam seems intent on making Quincy relive the past, with increasingly dire consequences, all of which makes Quincy question why Sam is really seeking her out. And when new details about Lisa's death come to light, Quincy's life becomes a race against time as she tries to unravel Sam's truths from her lies, evade the police and hungry reporters, and, most crucially, remember what really happened at Pine Cottage, before what was started ten years ago is finished.
Monstress Vol. 2: The Blood
July 11th
Maika, Kippa, and Ren journey to Thyria in search of answers to her past… and discover a new, terrible, threat.
The Library of Fates
July 18th
No one is entirely certain what brings the Emperor Sikander to Shalingar. Until now, the idyllic kingdom has been immune to his many violent conquests. To keep the visit friendly, Princess Amrita has offered herself as his bride, sacrificing everything—family, her childhood love, and her freedom—to save her people. But her offer isn't enough.

The unthinkable happens, and Amrita finds herself a fugitive, utterly alone but for an oracle named Thala, who was kept by Sikander as a slave and managed to escape amid the chaos of a palace under siege. With nothing and no one else to turn to, Amrita and Thala are forced to rely on each other. But while Amrita feels responsible for her kingdom and sets out to warn her people, the newly free Thala has no such ties. She encourages Amrita to go on a quest to find the fabled Library of All Things, where it is possible for each of them to reverse their fates. To go back to before Sikander took everything from them.

Stripped of all that she loves, caught between her rosy past and an unknown future, will Amrita be able to restore what was lost, or does another life—and another love—await?
Lucky In Love
July 25th
Maddie doesn't believe in luck. She's all about hard work and planning ahead. But one night, on a whim, she buys a lottery ticket. And then, to her astonishment —
She wins!
In a flash, Maddie's life is unrecognizable. No more stressing about college scholarships. Suddenly, she's talking about renting a yacht. And being in the spotlight at school is fun… until rumors start flying, and random people ask her for loans. Now, Maddie isn't sure who she can trust.
Except for Seth Nguyen, her funny, charming coworker at the local zoo. Seth doesn't seem aware of Maddie's big news. And, for some reason, she doesn't want to tell him. But what will happen if he learns her secret?
With tons of humor and heart, Kasie West delivers a million-dollar tale of winning, losing, and falling in love.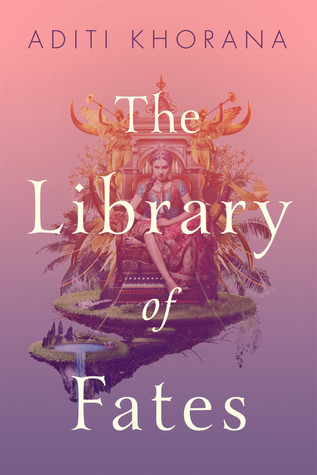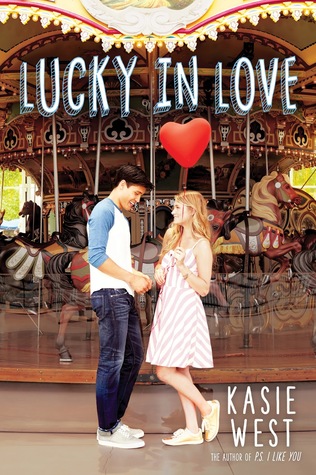 Gallery of Unfinished Girls
July 25th
Mercedes Moreno is an artist. At least, she thinks she could be, even though she hasn't been able to paint anything worthwhile since her award-winning piece Food Poisoning #1 last year.
Her lack of inspiration might be because her abuela is lying comatose in faraway Puerto Rico after suffering a stroke. Or the fact that Mercedes is in love with her best friend, Victoria, but is too afraid to admit her true feelings.
Despite Mercedes's creative block, art starts to show up in unexpected ways. A piano appears on her front lawn one morning, and a mysterious new neighbor invites Mercedes to paint with her at the Red Mangrove Estate.
At the Estate, Mercedes can create in ways she never has before. She can share her deepest secrets and feel safe. But Mercedes can't take anything out of the Estate, including her new-found clarity. As her life continues to crumble around her, the Estate offers more solace than she could hope for. But Mercedes can't live both lives forever, and ultimately she must choose between this perfect world of art and truth and a much messier reality.
First We Were IV
July 25th
It started for pranks, fun, and forever memories.
A secret society – for the four of us. 
The rules: Never lie. Never tell. Love each other.
We made the pledge and danced under the blood moon on the meteorite in the orchard. In the spot we found the dead girl five years earlier. And discovered the ancient drawings way before that. 
Nothing could break the four of us apart – I thought.
But then, others wanted in. Our seaside town had secrets. History.
We wanted revenge.
We broke the rules. We lied. We told. We loved each other too much, not enough, and in ways we weren't supposed to. 
Our invention ratcheted out of control.
What started as a secret society, ended as justice. Revenge. Death. Rebellion.
Daughter of the Burning City
July 25th
Sixteen-year-old Sorina has spent most of her life within the smoldering borders of the Gomorrah Festival. Yet even among the many unusual members of the traveling circus-city, Sorina stands apart as the only illusion-worker born in hundreds of years. This rare talent allows her to create illusions that others can see, feel and touch, with personalities all their own. Her creations are her family, and together they make up the cast of the Festival's Freak Show.
But no matter how lifelike they may seem, her illusions are still just that—illusions, and not truly real. Or so she always believed…until one of them is murdered.
Desperate to protect her family, Sorina must track down the culprit and determine how they killed a person who doesn't actually exist. Her search for answers leads her to the self-proclaimed gossip-worker Luca, and their investigation sends them through a haze of political turmoil and forbidden romance, and into the most sinister corners of the Festival. But as the killer continues murdering Sorina's illusions one by one, she must unravel the horrifying truth before all of her loved ones disappear.
Age of Swords (The Legends of the First Empire #2)
July 25th
Raithe, the God Killer, may have started the rebellion by killing a Fhrey, but long-standing enmities dividing the Rhune make it all but impossible to unite against a common foe. And even if the clans can join forces, how will they defeat an enemy whose magical prowess makes the Fhrey indistinguishable from gods?
The answer lies across the sea in a faraway land populated by a reclusive and dour race who feels nothing but disdain for both Fhrey and mankind. With time running out, Persephone leads the gifted young seer Suri, the Fhrey sorceress Arion, and a small band of misfits in a desperate search for aid—a quest that will take them into the darkest depths of Elan. There, an ancient adversary waits—an enemy as surprising as it is deadly.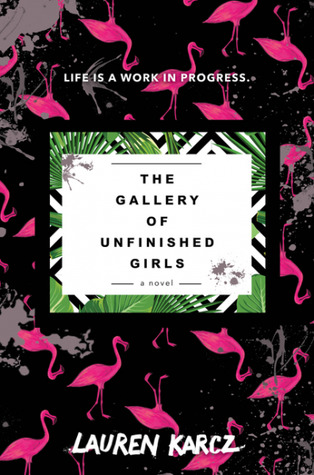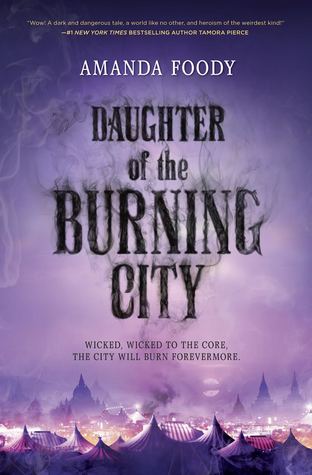 What are the new releases you guys are excited about? Are you planning on reading any books that are coming out this month? I really hope I can read at least some of these, because they all sound amazing. Let me know down in the comments!