Another month has passed, another wrap-up to write! I can't believe we're literally about to start the last month of the year; I feel like each month that passes, I always say the same thing, but damn, how time flies! Anyhow, enough with me rambling, let's start with recapping all the books I read during the month of November.
Tales from the Shadowhunter Academy | C. Clare ⭐⭐⭐
While I individually rated each short novella, I think that the average rating for this collection would be 3.5 stars, because I got bored often whilst reading it. While I enjoyed getting a peak into Simon's new life at the academy, learning and training to become a Shadowhunter, what I loved most about this were all the recurring characters that popped up throughout the stories. Characters that I love and since their series are over, it was nice knowing what they were up to now. It also develops more the Blackthorns storyline after the events of City of Heavenly Fire. I mainly read this because it contains relevant information if you wanna start Lady Midnight, the first book in the new Cassandra Clare series.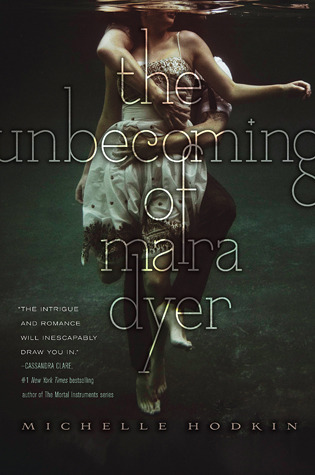 ⭐ ⭐ ⭐ ⭐ The Unbecoming of Mara Dyer | Michelle Hodkin
This one was a re-read for me. I've only ever read the first one, and I felt like I wanted to finally continue on and finish this series, since the first book of the Noah spin-off series came out this month, but life happened and I could only re-read this one. There were a lot of things that I had forgotten since I first read it, but overall, I enjoyed it the same. I might have found certain aspects of the story a little bit cheesy, especially Noah and Mara's relationship, unlike my first time reading it, but that didn't hinder my enjoyment at all. Hopefully, I'll catch up on the second and third book soon enough.
Almost Midnight | Rainbow Rowel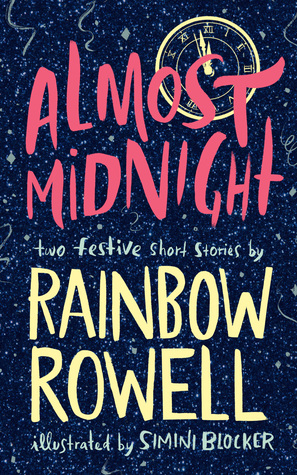 l  ⭐ ⭐ ⭐ ⭐
These two short stories were extremely cute! I read Kindred Spirits, the first short story, last year and loved it, so I really wanted to read the other one, and I loved it just as much as I thought I would. The illustrations were beautiful as well. I highly recommend it if you like Rainbow Rowell's writing and you are looking to read more of her work.
⭐ ⭐ The Nest | Kenneth Opel
This was one of the most confusing and bizarre books I read this year so far, and the only thing I'm gonna say is how earth is this marketed as a middle-grade book?! HOW?! If i had read this while I was a kid, I would have been fucking traumatized by wasps and other topics this book deals with. The rating is merely due to the fact that I didn't find it interesting at all, only confusing and boring. But I do think that this book shouldn't be described as a middle-grade book, AT ALL.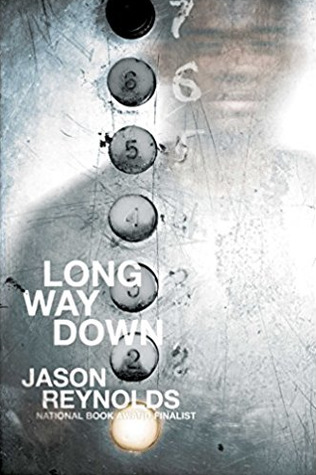 The Long Way Down | Jason Reynolds  ⭐ ⭐ ⭐ ⭐
This was one of my favorite reads of the month. It is a very short book which is told in verse, and it's such a powerful and moving story. I read this in just an hour I think, and I was sitting there stunned by how raw and heart-wrenching this was. It tackles with so many harsh issues in such a unique way, I can only but recommend this if you are interested in reading more diversely and about the African-American community.
⭐ ⭐ Zodiac Starforce: By the Power of Astra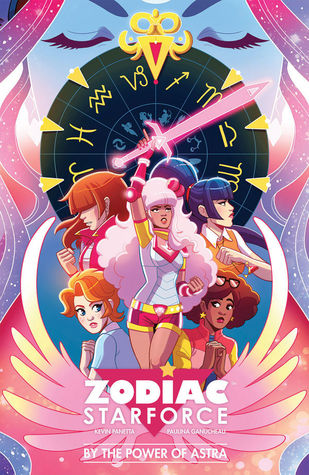 I wasn't a big fan of this graphic novel to be honest. I read several reviews that said this was perfect for fans of Buffy the Vampire Slayer and Sailor Moon, but I think that the entire storyline falls short when compared to said shows. It was mildly entertaining, but I couldn't care less about the characters or what happened to them. I have struggled to find another graphic novel that grabs my attention as Saga did, but I'll keep trying new ones until I eventually find one I love just as much as I love Saga. I did  love the artwork though, especially the color palette.
 Vicious | L.J. Shen  ⭐
THIS. FREAKING. BOOK. Now that I have to include this one on my wrap-up, my rage towards this book has revived. UGH. I don't wanna waste any more words on this disappointment of a book, but if you are interested in seeing more or less why I hated this one, you check my goodreads review for it here. I was so bummed that I hated this one because I really like one of the main characters but his story is told in the third book and I don't think I'm gonna be able to get through the second book.
⭐ ⭐ ⭐ ⭐  Lady Midnight | Cassandra Clare
I have mixed feelings about this book. When I started it, I really thought this was going to be my favorite book out of all the ones Clare has written, but now that I finished it, there are some things that really bothered me about this one. I wrote an entire review for this one, and you can read it here. Overall, I really enjoyed reading about a whole new set of characters, but there are some things that I just can't accept or understand. The ending was completely underwhelming, and it left a bad taste in my mouth from what I had started considering as an amazing start of a new series.
  The Glass Castle | Jeannette Walls
I couldn't rate this one. Many of you may know that this one's Jeannette's memoir, and I can't bring myself to rate or judge a book that's written by someone telling her real life story. I don't ever read memoirs because I don't like reading those types of books, and this one was hard enough for me to tackle due to the subject matter. I don't think I've ever read about such horrible and disgusting parents in my entire life, and to think that this isn't fiction but someone's reality is heartbreaking. I finished reading it, but I won't lie and say I didn't have to push myself through it, because I honestly couldn't bear reading one more page about such horrible parents.
Well, those were all the things I got around during the month of November. I was hoping to finish one more book today, but it's obviously not going to happen, hence why I'm uploading this post today. I really want to be able to reach my goal of reading 100 books this year, but to do that I would have to read 17 books in the month of December lol, and I honestly don't think that's going to happen. I guess we'll see by the end of the year! What have you read in November? Was it a good month for you? Let me know down in the comments!